Serres' trademark events are another reason why City Break lovers should visit this city. These famous events are the Christmas fair called "Politia ton Efchon" (to non-native speakers this translates to "City of Wishes") and "Mascarata" Carnival of Apokries.
"Politia ton Efchon" is the "fairytale" event and a trademark for Christmas in Serres. It is a place where you can find Santa Claus' House, a Chocolate Worskhop, an ice rink, a carousel, an amusement park and many other Christmas art events and more.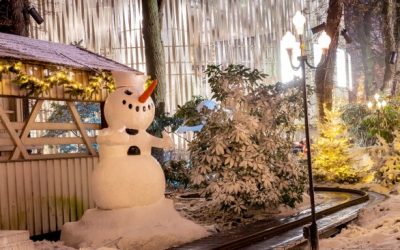 Mascarata Carnival is the only carnival in the city of Serres. It is an event during the Apokries Carnival in Greece with lots of music, dancing and groups of people in costumes partying in the rhythm of carnival beats!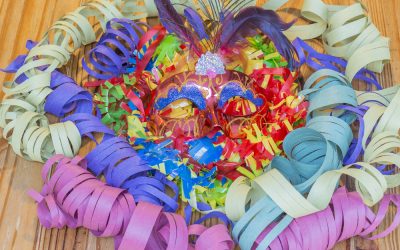 There are also other significant events associated with the tradition of Serres:
"Anastenaria" or "Nestenaria"
It's a religious custom whose main feature is fire-walking barefoot on burning coals. This custom revives an ancient Greek ritual which has its roots in Dionysian worship and the Dionysian Mysteries.
Anastenaria ritual takes place on May 20 every year, on the eve of the Feast of Saints Constantine and Helen, culminating on May 21.
"Kalogeros" (The "Monk")
This custom celebrates the earth's fertility. Only men take place in this ritual centered on "Kalogeros". According to the custom, when this "kalogeros" died, he was thrown into the water and after a few minutes he was resurrected.
This ritual involves many characters. Except "Kalogeros" who is the main character, the rest are the "King" accompanied by the "barber", the "prince" and the villagers. Each character plays a specific role in this custom. "Kalogeros" wears a sheepskin and a gourd and peppers on top of his head.
Gynarchy – "Babo" (the midwife) – "Vrexoudia"
It is an ancient ritual honoring women, reproduction and childbirth. During this celebration that lasts 24 hours, women are in charge of the village, occupying public buildings, electing a woman president as well as a municipal council consisting exclusively of women, while men are forbidden to leave the house where they are engaged in housework. The celebration of "Babo" concludes with a night feast.
Traditional Wrestling
This custom is associated with ancient wrestling and the wrestlers that contribute in reviving this custom are dressed with traditional knee-length trousers ("kiouspeti" or "Kispeti") and douse themselves in oil.
Other lesser events are: "Helidonismata" custom, "Lazarines" or Lazarus' carols, "Klidonas" custom, "Gaitanaki" or Maypole and Saint George celebration ("Drakoktonia" or the killing of the Dragon)